Writing for Animated Television - Level 2 ONLINE Mondays 6-9pm PT/ 9pm-12am ET
Writing for Animated Television - Level 2 :
| | |
| --- | --- |
| Prerequisites | Writing for Animated Television |
| Scheduled | ONLINE Mondays 6-9pm PT/ 9pm-12am ET |
| Start Date | Dec 6, 2021, 6:00pm |
| Price | $450 |
| Class Size | 8 students |
| Sessions | 8 sessions, 3 hours each |
In Level 1 of Writing for Animation, we went over some of the basics of developing and writing an animated series, and you wrote the first act of your pilot. In Level 2, we will work throughout the eight-week session to polish and rewrite your script so that by the end of the session, you have a fully revised draft that you feel good about. In a writers room setting, we'll do a deeper dive into your script, and we'll work on specific problems or questions that you might have with your script. We'll also talk about other aspects of the TV animation business and what you hope to achieve with your scripts, whether it be staffing or selling your idea. We may even have a special guest speaker! Who knows?!
Students should have access to a computer and stable, robust internet access, webcam & microphone.
There is work outside of class.
This online course uses Google Classroom and Google Meet programs to conduct live sessions with your instructor and fellow students.
Please check to see if you have the compatibility requirements for utilizing these
programs before registering:
https://support.google.com/meet/answer/7317473?hl=en
NOTE THIS CLASS MEETS ON PACIFIC STANDARD TIME (PST)
NO CLASS-
DECEMBER 27
JANUARY 17

To join the online class email list for new classes, special events and discounts visit: eepurl.com/hbKC05
Matt Price, teacher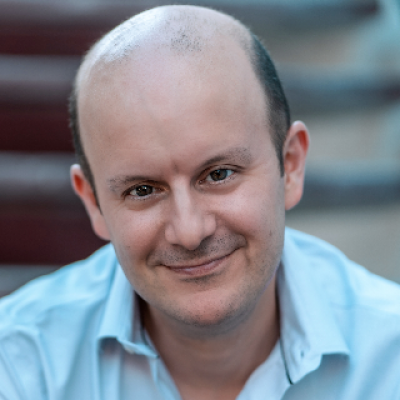 Matt Price is a writer and actor from Evanston, IL. He wrote for all eight seasons of the critically-acclaimed Regular Show on the Cartoon Network, becoming head writer in season four. During his time on Regular Show, Matt was nominated for six Emmy awards, winning in 2012. While at the Cartoon Network, he also worked on We Bare Bears and helped in the development of several shows including Apple & Onion. Matt most recently wrote on Final Space for Adult Swim, as well as Close Enough which premieres on HBOMax in 2020.

As an actor, some of Matt's favorite on-screen appearances include The Office, Arrested Development, Transparent, and Men of a Certain Age.

Matt has performed in many shows at UCB including ASSSCAT, The Jersey Shore Recap Party and his own storytelling show Four Stories and a Cover in which…wait for it…four people would tell stories and a musician would sing a cover.

Matt lives in L.A. with his wife and daughter, and he loves to discuss the whereabouts of the best donuts in town.
Registration Unavailable
Why can't I register?
Schedule